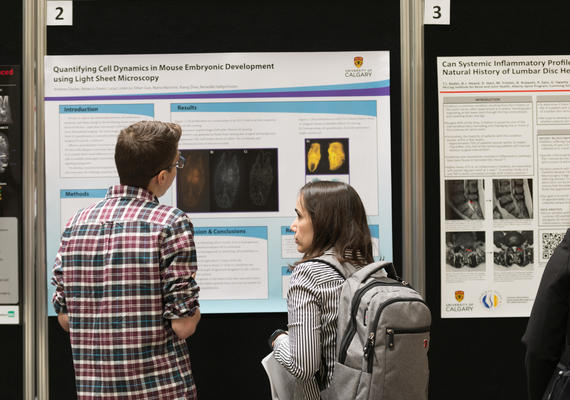 Register as a McCaig Institute Trainee
If your supervisor is a McCaig Institute member, you are classified as a McCaig Institute trainee. Please download and fill out the Trainee Application to be eligible for funding and awards.
The McCaig Operations Team
The McCaig Operations Team is responsible for helping to execute the institute's mandate to support research, education and community activities. Contact the McCaig Operations Team at mccaig@ucalgary.ca.
Frequently Asked Questions
The McCaig Institute is here to support and help you navigate your trainee experience. See below for helpful resources to frequently asked questions, if you have additional questions, please contact mccaig@ucalgary.ca.
Graduate Student Resources
Important links and resources for University of Calgary graduate students.