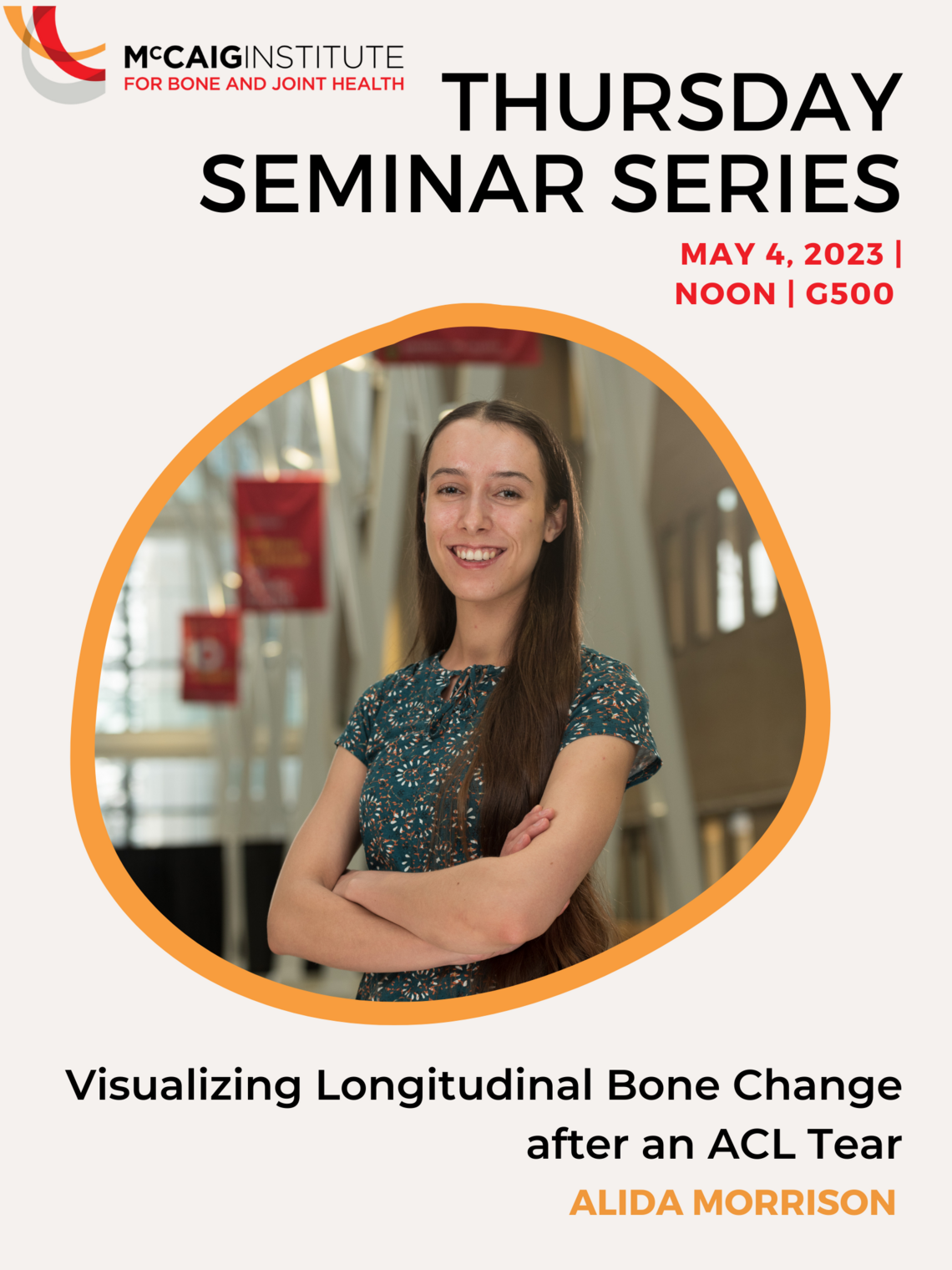 Date: Thursday, May 4, Noon
Time: 12:00 p.m. - 1:00 p.m.
Location: G 500
Alida completed her undergraduate in mechanical engineering from the University of Waterloo. During her undergraduate, she worked in several industries including natural resource research, aerospace engineering and medical device manufacturing. Upon graduation, she worked as a patient services specialist for McKesson Canada, which inspired her to further pursue an education in biomedical engineering. She is a second-year master's student in the Bone Imaging Laboratory under the supervision of Dr. Steven Boyd.