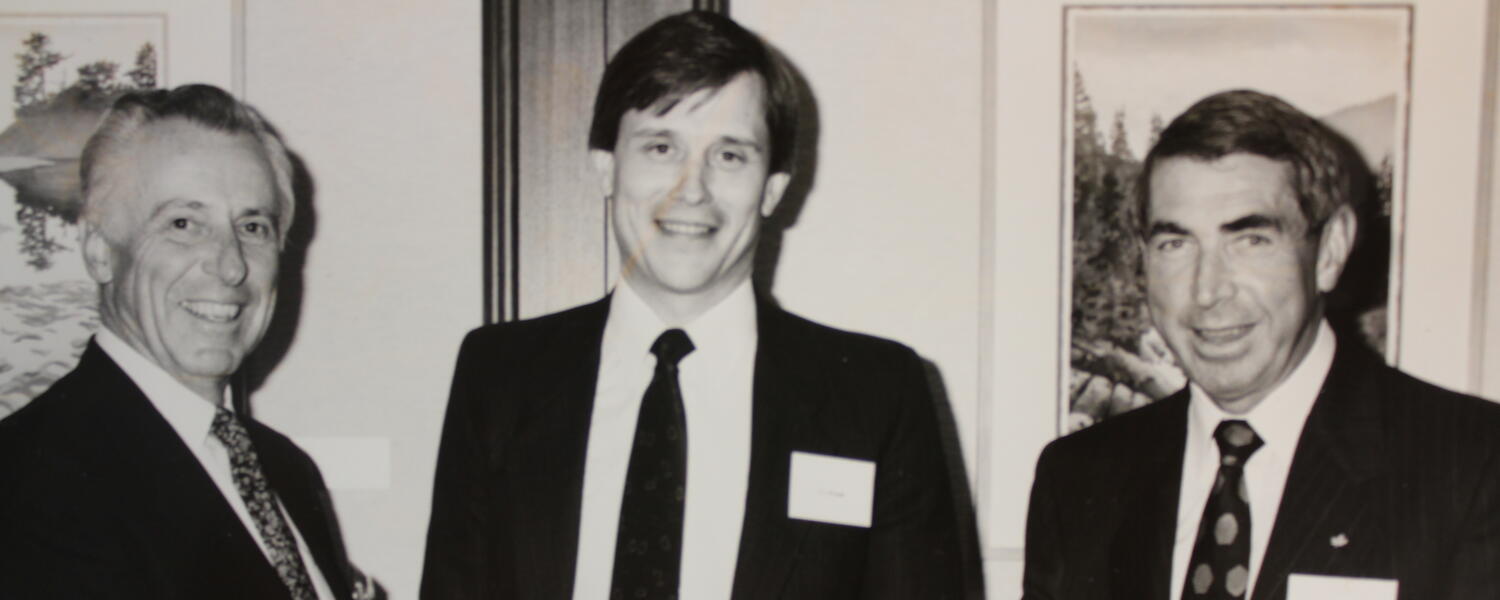 Our History
The McCaig Institute for Bone and Joint Health originated in 1984 at the then University of Calgary's Faculty of Medicine as a small research group called the Musculoskeletal Research Group. In 1988, musculoskeletal health and inflammation researchers from the faculties of Medicine and Kinesiology connected to form the Joint Injury and Arthritis Research Group.
Under the leadership of J.R. "Bud" McCaig, the Western Orthopaedic and Arthritis Foundation was formed, and a fundraising campaign was launched to raise money to open the McCaig Centre for Joint Injury and Arthritis Research, the precursor to the McCaig Institute for Bone and Joint Health.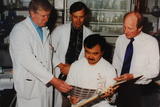 Over 25 years of multidisciplinary research
It all began on a beach in Windermere, British Columbia in 1978.
Gary Hughes, Chief of Orthopedic Surgery at the Calgary Foothills Hospital, and Mike Ward, professor in civil engineering at the University of Calgary (U of C), had been buddies since their student days and were vacationing with their families in Windermere. As the two sat on the beach chatting, their conversation may have gone something like this...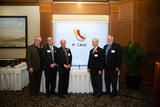 Past directors of the McCaig Institute (and preceding groups)
Past Directors of the McCaig Institute for Bone & Joint Health (and preceding research groups) are:
Cy Frank (1988-1993 and 2004-2007)
David Hart (1993-1995 and 2007-2008)
Ron Zernicke (1996-1999)
Robert Bray (1999-2002)
Nigel Shrive (2002-2004 and 2009-2014)
Marvin Fritzler (2015)
Steven Boyd (2016 - present)