The Cy Frank Legacy Lectureship
The Cy Frank Legacy Lectureship honours and commemorates the late Dr. Cy Frank, an internationally acclaimed visionary who championed the application of research to create solutions for patients.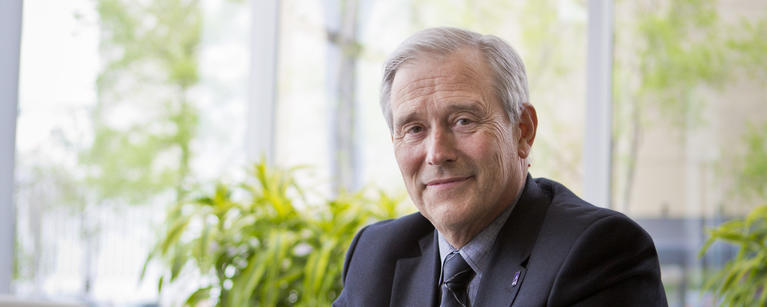 Cy Frank Lectureship 2022
On Wednesday, September 28, Dr. Ewa Roos delivered an inspiring lecture sharing the successes of the GLA:D program with us and answering the question, "Osteoarthritis: Putting science into action – why not now?'. She honoured the memory of Dr. Cy Frank with her encouragement to, "just do it" by applying research to create solutions for patients today.
Speaker: Dr. Ewa Roos, PhD
Professor, The Faculty of Health Sciences
Department of Sports Science and Clinical Biomechanics
Research Unit of Musculoskeletal Function and Physiotherapy
University of Southern Denmark
Lecture title: "Osteoarthritis: Putting science into action – why not now?"
The trend in clinical osteoarthritis research over the last 20 years is less focus on the disease osteoarthritis and more focus on the illness osteoarthritis. Osteoarthritis has gone from being viewed as a cartilage disease to a whole person disease.  Instead of waiting for symptoms and structural changes to be severe enough to warrant a joint replacement, evidence and clinical treatment guidelines recommend early treatment with patient education, exercise therapy and weight loss.
In her lecture, Dr. Roos will share some experiences from implementing early treatment with the GLA:D® program in nine countries on four continents and engage the audience in discussing the future direction of osteoarthritis research, prevention and management.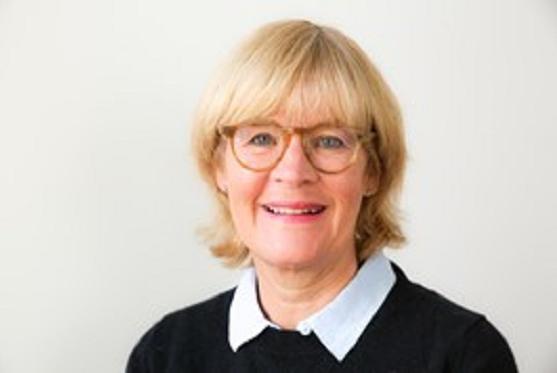 Dr. Ewa Roos has a passion for advancing the frontiers of knowledge in muscle and joint health to improve the quality of life of those with musculoskeletal disease and to improve health care delivery for these conditions. Her focus is on patient-reported outcomes, exercise therapy, surgical treatments and clinical care pathways.
Dr. Roos is an internationally leading researcher and change agent in the field of musculoskeletal health and she is the author of 275+ peer reviewed publications. She has been able to both produce high-impact clinical research and translate that research into clinical tools that are easily and effectively implemented in hospitals, primary care clinics and even community settings in municipalities.
One of the principal outcomes from her research has been the development of the Good Life with osteoArthritis in Denmark (GLA:D®) project for people with knee and hip pain. The GLA:D® project is an outstanding example of how to successfully implement evidence-based clinical guidelines in primary health care practice and municipalities. Its underlying principles focus on patient education, patient empowerment, exercises and self-management. Since 2013, more than 6000 clinicians have been trained in delivering GLA:D® care to 85,000+ patients, who report remarkable improvements in health in terms of less pain, less disability, consumption of less pain medication, increase in physical activity, reduced sick leave and return to work. Among over 175 applicants from all over the world, GLA:D® won the Value Based Health Care (VBHC) Prize in 2019. The VBHC Prize is an international Prize that recognizes, supports and embraces initiatives that redefine health care.
In 2014, her contribution to public health was recognised when she won the OARSI (Osteoarthritis Research Society International) Clinical Research Award for her "outstanding work in exercise as prevention and treatment of joint pain, joint injury and osteoarthritis". In addition, in 2014, she was awarded the Queen Ingrid of Denmark's prize for outstanding arthritis research by Queen Margrethe II of Denmark, and the Danish Rheumatism Association.
Cy Frank Legacy Lectureship Endowment
The University of Calgary and the McCaig Institute for Bone and Joint Health thanks the friends, family, and colleagues of Dr. Cy Frank who have contributed to the Cy Frank Legacy Lectureship endowment.
We continue to accept donations to ensure this lectureship can have national impact for years to come. 
Past Cy Frank Legacy Lectures
Access recordings and summaries of the past Cy Frank Legacy Lectureships.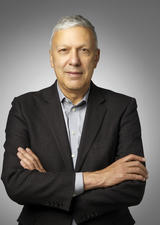 2021: Dr. William Ghali
Dr. William Ghali presents: ""The Impact of Science and the Science of Impact," for an online lecture.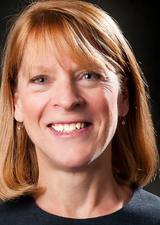 2020: Dr. Gillian Hawker
Dr. Gillian Hawker presents: "Osteoarthritis: A Not-So-Silent Killer" for an online lecture.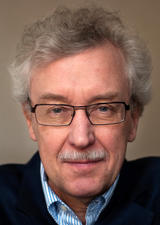 2019: Dr. Stefan Lohmander
Dr. Stefan Lohmander presents: "Changing the narrative: Progress and challenges of improving osteoarthritis (OA) care"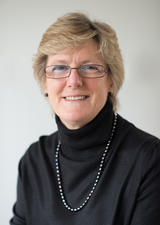 2018: Dame Sally Davies
Dame Sally Davies presents: "Compression of Morbidity: The Role of Big Data. Are there lessons for Canada?"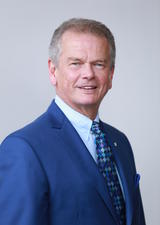 2017: Dr. Tom Noseworthy
Dr. Tom Noseworthy presents:  "Innovation in healthcare: Lines of sight to policy and practice"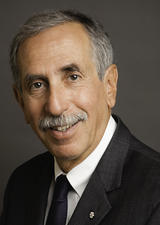 2016: Alan Bernstein
Dr. Alan Bernstein presents: "The Promise of Health Sciences in the 21st Century – a Revisit"