Our vision, mission and strategic plan
Vision
Leading the improvement of musculoskeletal health for patients across their lifespan through research and education.
Mission
To enhance the musculoskeletal health of Albertans by focusing our efforts on a "precision medicine" approach to research: tailoring the right intervention for patients at the right time.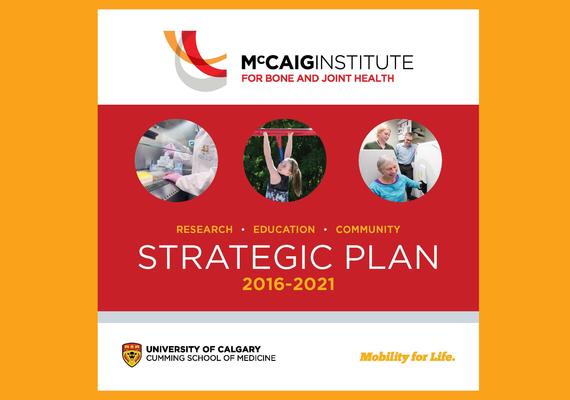 Strategic plan
Our vision and mission shape our three strategic goals in the areas of research, education and community and bringing us closer to achieving Mobility for Life for all Albertans.