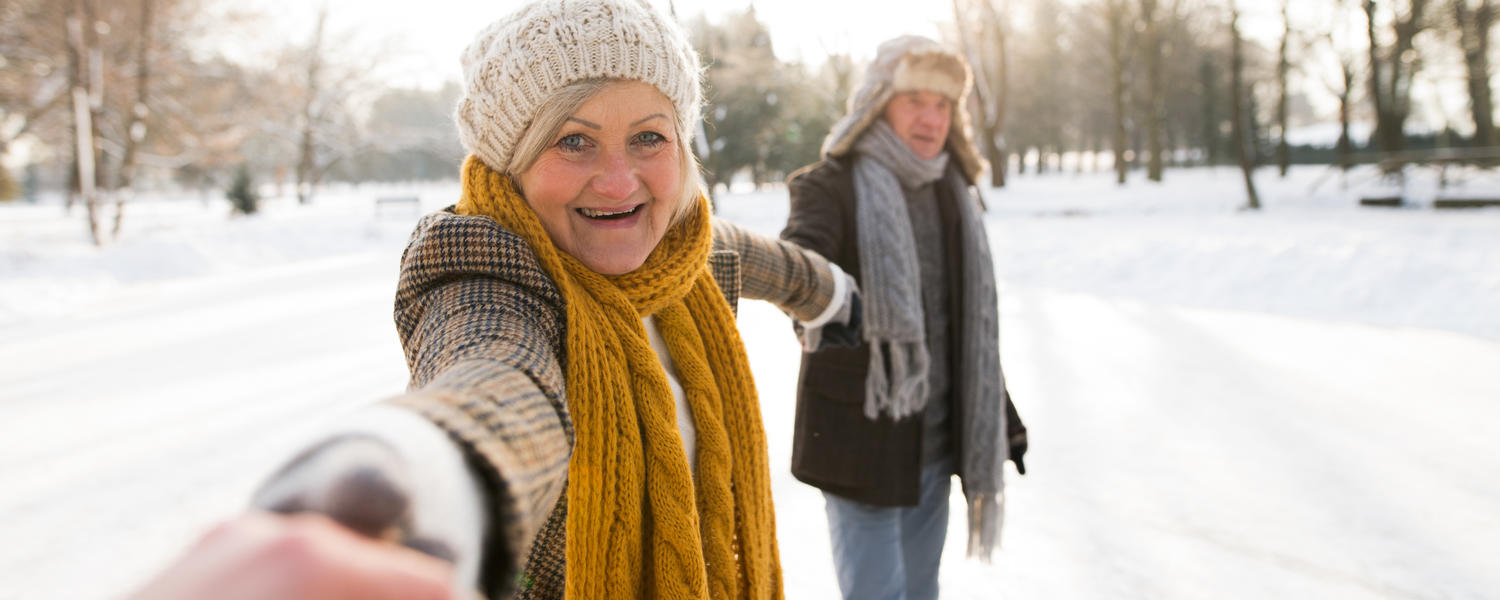 Together, we will help Albertans live pain-free lives
Our team of basic scientists, engineers, clinicians and health system researchers are uniquely positioned to advance the lives of those with bone and joint disorders. You can help us continue this important work by donating to the following initiatives:
The Mobility for Life Project - $5 million
To establish and sustain the Mobility for Life Project, we are seeking to raise $5 million over the next five years.
The McCaig Institute is asking thousands of Albertans, both with and without bone and joint conditions, to participate in long-term research studies that will help us understand inflammatory arthritis, osteoporosis and osteoarthritis. The information collected will be combined with existing scientific and clinical data to provide vital, population-based information to create one of the world's most comprehensive musculoskeletal health databases.
With this essential funding, this project will create and grow a platform for bone and joint research initiatives that will share information and become one of the most comprehensive databases in the world. Through this data the opportunities to improve both diagnosis and treatment for inflammatory arthritis, osteoarthritis and osteoporosis is unprecedented.
Partners in Education - $2 million
To elevate the high quality of training and number of opportunities at the McCaig Institute, we are seeking to raise $2 million.
Rewarding excellence

Community involvement and publication record are measures of success for scientists and trainees alike.  The McCaig Institute believes it is important to reward and encourage community and academic excellence in trainees. 
The institute strives to provide a number of recognition awards and academic scholarships to outstanding trainees who exhibit leadership and research productivity.

Professional development

Travel Awards
The McCaig Institute engages trainees in a larger networked community of musculoskeletal researchers to create a unique training experience that will benefit not only the institute but also the advancement of MSK health research. The institute would like to provide travel grants to support international trainee exchanges and scholarly visits to advance research through international collaboration.

Speaker Series

Trainees in the McCaig Institute benefit greatly from enriched opportunities to learn from Canada's leaders in science and industry.  By bringing in professionals and scholars who can provide insights into the business world and broader research community, the institute helps young leaders learn about future career opportunities.
Who should I contact if I have questions?
If you have any questions, need help with your donation, or wish to make a donation in memory or in honour of someone, please contact Ben Crews, Associcate Director of Development, Cumming School of Medicine, University of Calgary, for assistance: 403.220.3647, or ben.crews@ucalgary.ca
Where do I send my gift?
Your tax-deductible donation can be made using our secure online form.
Alternatively, your gift to the McCaig Institute (must be made payable to the "University of Calgary") can be mailed to: 
McCaig Institute for Bone and Joint Health
Cumming School of Medicine, University of Calgary
HRIC 3A08
3280 Hospital Drive NW
Calgary AB T2N 4Z6
All receipts are issued from the University of Calgary. All gifts are tax deductible. Donors are encouraged to specify "McCaig Institute for Bone and Joint Health" in the memo line of the cheque. If you would like your donation to go to a specific area of research, please include a note indicating which of the programs, centres, or priorities you would like to support.