Planting the seeds for healthy bone development
Dr. Leigh Gabel, PhD
Dr. Gabel's talk will focus on bone health during childhood and adolescence along with the role that physical activity and exercise play for growing a healthy skeleton.
Dr. Gabel is an Assistant Professor in the Faculty of Kinesiology at the University of Calgary since 2021. She currently leads the Movement and Musculoskeletal Health Lab. Her lab is dedicated to studying the role of movement (physical activity and exercise) for musculoskeletal health across the lifespan using advanced medical imaging (HR-pQCT, pQCT, DXA). Dr. Gabel's research focuses on critical life periods for bone accrual such as childhood and adolescence and bone loss during menopause, and how physical activity and exercise can enhance bone accrual and prevent bone loss.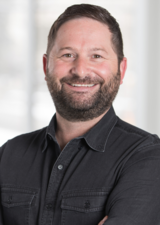 Optimizing bone in adulthood: don't "stress"
Dr. Brent Edwards, PhD
Dr. Edwards' lecture will explore emerging research on optimizing bone health and preventing fractures in adulthood through specific physical activities. Dr. Edwards will also shed light on certain exercises that carry an increased risk of specific bone fractures and introduce training strategies to avoid these injuries.
Dr. Edwards is a Research Excellence Chair and Associate Professor within the Faculty of Kinesiology at the University of Calgary with joint appointments in the Cumming School of Medicine and Schulich School of Engineering. He is the Co-Director of the Human Performance Lab, an Associate Director of the Biomedical Engineering Graduate Program, and an Executive Council Member of the McCaig Institute for Bone and Joint Health. Dr. Edwards' research examines the fundamental mechanisms of fracture and fatigue in bone associated with mechanical loading and therapeutic drugs. He performs experiments to enhance our understanding of the bone fracture process and clinical treatments and interventions to improve bone quality and decrease fracture risk.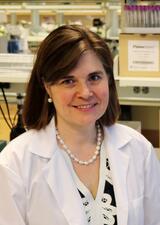 Eating well for healthy, strong bones
Dr. Wendy Ward, PhD
Dr. Ward will explore the role of diet in maintaining bone health, particularly as we age. She will spotlight key nutrients including calcium, vitamin D, and protein, and identify foods abundant in these essentials. The discussion will also cover bioactives and evaluate the necessity of dietary supplements.
Dr. Wendy Ward, a Professor and Senior Research Fellow at Brock University, is a dedicated researcher in the domain of nutritional sciences. After completing her education at McMaster University and the University of Guelph, she has made significant strides in understanding the role of nutrition in bone health. Dr. Ward leads research on early life diet and bone metabolism, and the use of nutritional supplements for bone and periodontal health. In addition to her research, she serves as the Editor in Chief for the journal Applied Physiology, Nutrition and Metabolism and holds volunteer roles in Osteoporosis Canada and the Canadian Nutrition Society.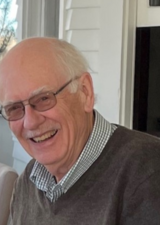 The search for bone-building osteoporosis therapies
Dr. David Hanley, MD, FRCPC
Dr. Hanley's presentation will provide a brief introduction to the cellular process of bone remodeling, and how understanding the process of bone remodeling has facilitated the search for bone-building therapies.
Emeritus Professor (Dept. of Medicine), Dr. Hanley continues to make significant contributions at the University of Calgary. He obtained his MD from the University of Toronto, internal medicine residency at Foothills Hospital, and endocrine research fellowship at the University of Chicago. Dr. Hanley's research has focused on hormonal regulation of calcium metabolism and osteoporosis. He has chaired Osteoporosis Canada's Scientific Advisory Council and is a past president of the Canadian Society of Endocrinology and Metabolism. He founded the Calgary Health Region's Osteoporosis and Metabolic Bone Disease Centre, now named after him. His work is widely recognized, leading to awards such as the Dr. Robert Volpé Distinguished Service Award, the Lindy Fraser Memorial Award, and the Queen Elizabeth II Diamond Jubilee Medal.
Past Wood Forums
Browse our video archive and view presentation recordings from past Wood Forums.