Wood Forum
The Wood Forum is an annual free public forum on bone and joint health held each year in October or November.
Online Wood Forum: Hip Health hosted on November 7, 2020
The Wood Forum is an initiative supported through the Wood Joint Research Fund which honours the memories of Dr. John and Mrs. Christena Wood. The forums were designed to enhance public awareness of the causes, consequences and prevention of joint injury and disease, and to provide an opportunity to discuss the latest research findings with leaders in the field. The Wood Research Fund continues this legacy. 
The first Wood Forum was in 1998 with the topic: My Aching Back. 
Past Wood Forums
Browse our video archive and view presentation recordings from past -Wood Forums.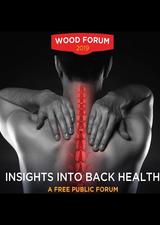 Wood Forum 2019: Back Health
Wood Forum 2018: Ankle &Foot Health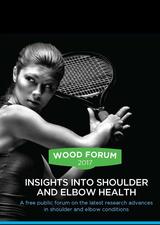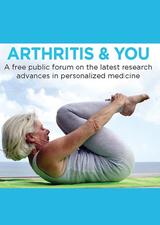 Past Wood Forum topics
2016  – Arthritis and You
2015 – Knee Injuries
2014 – Innovations in Juvenile Arthritis
2013 – Hip and Knee Osteoarthritis
2012 – Forum on Osteoporosis
2005 – My Aching Hand and Wrist
2004 – My Aching Knee
2000– My Aching Shoulder
1999 – My Aching Foot
1998 – My Aching Back