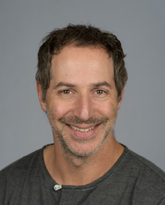 Neil White, M.D.
Clinical Assistant Professor
Orthopaedic surgery
Research
Research interests
SNAPU trial – We have recruited 91 patients to a multi-centre trial looking at the adjunctive use of low intensity pulsed ultrasound and bone healing after surgical fixation of scaphoid non-unions. We are gauging union on serial CT scans obtained in the post-operative period.
C3PO trial – Canadian Pragmatic Prospective Perilunate Outcomes trial looking at Canada's experience with this injury in a multi-armed. There will be an embedded prospective randomized arm as well as cohort and registry arms.
FROST – We are looking at historical data in Calgary correlating weather patterns and orthopaedic trauma volumes with a 2-pronged goal focused on prevention and resource utilization.
Scaphoid Imaging trial – assessing expert's ability to judge scaphoid union on CT and plain radiographs
OR TALES – Last year I organized a culture and communication symposium at the South Health Campus. The focus was basic communication skills in a high stress environment. We have prospectively evaluated the benefit of this event using several metrics and a baseline questionnaire
OR C-arm communication trial – we are rolling out a common language to be shared by C-arm technicians and orthopaedic surgeons to improve the efficiency of image acquisition in the operating room and decrease radiation exposure.
PRACTICE questionnaire – evaluating current practice patterns in Canada with respect to hip fracture patients on novel oral anticoagulants.
I also collaborate with Dr. Kevin Hildebrand and his work with elbow contracture as well as the Canadian Orthopaedic Trauma Society and several nationwide clinical trials.
Biography
Neil White is a clinical researcher and the Orthopaedics research lead at the South Health Campus. His personal focus is on wrist and elbow injuries.