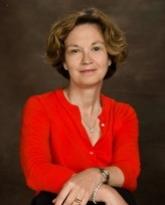 Ann Clarke, M.D.
Professor
Autoimmune and inflammatory diseases
Research
Research interests
My research interests are in the areas of chronic atopic and autoimmune diseases, specifically food allergy and systemic lupus erythematosus (SLE). Food allergy affects almost half of Canadian households. Its effects are far-reaching, ranging from families who are always fearful of a fatal reaction through to families who are frustrated because they are forbidden from providing peanuts and other inexpensive nutritious options in their child's lunch because others are allergic.
I am developing the Alberta Food Allergy Research (AFAR) program, which consists of three key components:
Maintain and expand longitudinal databases of children with food allergy and anaphylaxis, recruited from clinic and community settings across Canada, which will examine the genetic and environmental causes of food allergy, develop strategies to improve prevention and treatment, and enhance disease management and coping;
Examine nationwide temporal trends in childhood food allergy prevalence; and
Translate knowledge about the prevalence, impacts, and experiences of food allergy by engaging stakeholders from allergy, asthma, and child
advocacy groups, schools/daycares, health care providers, scientists, the food and food service industry, and representatives from all levels of
government to initiate a National Food Allergy Strategy that will maximize choice and minimize risk for children affected by food allergy.
SLE is a systemic autoimmune disease that affects primarily females and causes diverse problems, ranging from disfiguring skin rashes, deforming
arthritis, and renal failure with the need for dialysis through to significant cognitive impairment and debilitating fatigue. I have initiated the creation of an
adult SLE cohort in Calgary and look forward to collaborating with the pediatric rheumatologists at Alberta Children's Hospital to harmonize the pediatric and adult cohorts, creating an invaluable resource for prognostic, diagnostic, and interventional research.