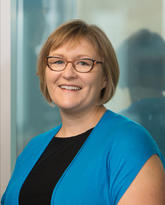 Cheryl Barnabe, M.D.
Associate Professor
Rheumatology
Research
Research interests
Arthritis care in Indigenous populations
X-treme computed tomography in rheumatoid arthritis. Her HR-pQCT research foci are to characterize periarticular bone and joint space changes in early Rheumatoid Arthritis and Undifferentiated Arthritis, as well as determining what effect biologic therapies have on joint structure. This work is supported by an operating grant from The Arthritis Society. More information about this research can be found on the SPECTRA website.