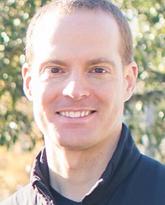 Nathan Evaniew MD, PhD
Clinical Assistant Professor
Orthopaedic Surgery
Research
Research Interests
Symptomatic spinal disorders affect a large proportion of the population and are associated with substantial morbidity, social burden, and economic impact. Spine surgery interventions can provide excellent results in carefully selected patients, but an evidence-based approach is paramount to optimize outcomes and rigorous standards of health research methodology are critical to avoid misleading conclusions.
Dr. Evaniew's research focuses on improving the lives of patients with spinal disorders through the paradigm of evidence-based medicine, primarily via clinical trials and collaborative multicenter studies. His academic interests span the breadth of traumatic, degenerative, neoplastic, and deformity referrals common to clinical practice at a tertiary care center, and his projects contribute to various aspects of knowledge generation, knowledge synthesis, knowledge translation, and developing health research methodology.
Current and recent projects include identifying predictors of achieving the minimal clinically important difference after surgery for cervical spondylotic myelopathy, understanding the effectiveness of lumbar fusion surgery for patients with back pain and degenerative disc disease, and synthesizing evidence to guide the management of patients with acute traumatic spinal cord injuries.