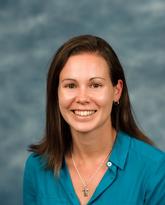 Lauren Burt, PhD
Adjunct Assistant Professor
Medical Imaging
Research
Research Interests
Lauren's research interests use advance skeletal imaging techniques to explore musculoskeletal adaptations
associated with growth and development, fracture, sports participation and nutritional intervention. Most of her
research uses high-resolution peripheral quantitative computed tomography (HR-pQCT) and dual energy xray
absorptiometry (DXA) to explore changes in skeletal health over time or following intervention (nutrition or
physical activity). Recently Lauren has worked on the Calgary Vitamin D Study and she is exploring relative energy
deficiency in sport (RED-S) through a collaboration with the Canadian Sports Institute.