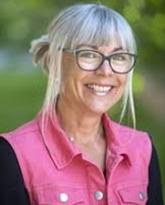 Eloise Carr, PhD
Professor
Pain
Research
Research interests
Patient experience of pain
Understanding and/or measuring the patient's experience of acute or persistent pain in hospital or community settings.
Patient and professional education in pain
Understanding the patient and professionals' knowledge, beliefs and attitudes towards pain management. Uni-professional and interprofessional pain education is of interest. Implementing and evaluating educational interventions. The use of pain competencies is of particular
Organizational aspects
Understanding how quality improvement and systems thinking can improve the management of pain.
Human and animal pain interaction - the HAPI project
This is a new area of research exploring how people who have pain and own a dog interact, and the benefits dog ownership may bring to their health.