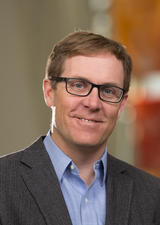 Steven Boyd, PhD, P.Eng.
Dr. Steven Boyd, PhD, is a Professor, Department of Radiology in the Cumming School of Medicine at the University of Calgary and Director of the McCaig Institute for Bone and Joint Health. He is a Biomedical Engineer with joint appointments in the Schulich School of Engineering and Faculty of Kinesiology. His research focuses on understanding the aetiology of bone and joint diseases, with a particular interest in interventions targeting osteoporotic fracture prevention and altering the trajectory of post-traumatic osteoarthritis following an acute knee ligament injury. In 2016, he established the Centre for Mobility and Joint Health (MoJo).
Katrina Koger
As of April 1st 2022, Katrina Koger is the Operations Manager for the MoJo. Biography coming soon.
Peter Salat, MD, FRCPC
Dr. Peter Salat is the Medical Director of the MoJo and of the Rockyview Hospital Diagnostic Imaging Department. He is a clinical assistant professor in the U of C Radiology Department and has specialty training in MSK and interventional radiology. Peter is a practicing radiologist at AHS and Mayfair Diagnostics, with diverse interests in MSK research including deep learning applications and imaging value analysis.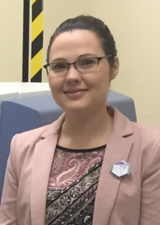 Anne Cooke BSc, MRT(NM)
Anne is a registered Medical Radiation Technologist, MRT(NM), in the province of Alberta with training and experience in dual-energy X-ray absorptiometry (DXA) (or bone mineral density (BMD)).  She is a Certified Bone Densitometry Technologist (CBDT) with the International Society for Clinical Densitometry (ISCD). Anne is additionally trained and experienced in pQCT and HR-pQCT and enjoys working with research participants aged 4 to 104.  She has knowledge of ethics fundamentals and is experienced with clinical trials.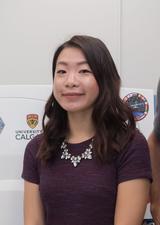 Stephanie Kwong BSc, MRT(R)
Stephanie is a registered Medical Radiation Technologist, MRT(R), in the province of Alberta. She performs participant scanning using the EOS, CT, Digital X-ray, HRpQCT and DXA systems. She is excited to be seeking her personal and professional goal of a challenging career as a radiologic technologist to help in both research and clinical settings.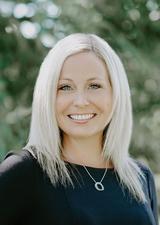 Stacey Purdy MRT (R), (MR), CTIC, MRSO MRSC™
Stacey Purdy is a Medical Radiation Technologist with 20 years experience and is able to perform MRI, CT, and X-Ray imaging. She is MR Safety Officer certified. Stacey acquired her Medical Radiation Technology diploma from Fanshawe College, and MRI/Spectroscopy advanced diploma from Red River College.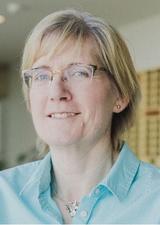 Catherine Leonard BSc., MSc.
As the Research Facilitator, Catherine provides assistance with project development and start up, grant writing and editing, sourcing of funding opportunities, and policy and procedure development in the MoJo. She has a has a Master's degree in Medical Science and significant hands-on research experience in physiology, surgery, histology and project management.
Joanne Zhu
Joanne completed her Unit Clerk & Medical Office Assistant Certification at Abes College. As someone that is new to the research environment, she is super excited to be able to learn at the Mojo Facility. She's also eager to be starting this new career so that  she can use her developed skills to help teams and everyone else at the Mojo. In her spare time, she enjoy challenging hikes as well as arts and crafts.