Our partners and clients
We work with Alberta Health Services and numerous business and community partners to help deliver accurate clinical imaging assessments.

Pureform Radiology
Partnerships with Pureform allow pediatric spine patients to access the state of the art, low dose, full spine x-ray equipment- the EOS. While the MoJo team works with the patients and acquires the images, the radiologists of Pureform provide their pediatric expertise in reporting on the images. For further information on whether a child in your life can access the equipment, please talk to your spine surgeon.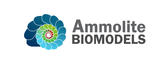 Ammolite BioModels
Ammolite BioModels works with the MoJo to "look inside" bone models to evaluate radiographic density, quality and consistency, and the position of our cancellous bone within the cortical shell.

Section of Orthopaedic Surgery
Orthopaedic Surgery is a section within the Department of Surgery, Alberta Health Services – Calgary Zone and within the Cumming School of Medicine, University of Calgary.
The Section of Orthopaedic surgery provides resources vital to the operation of the MoJo.