Letter from Dr. Steve Boyd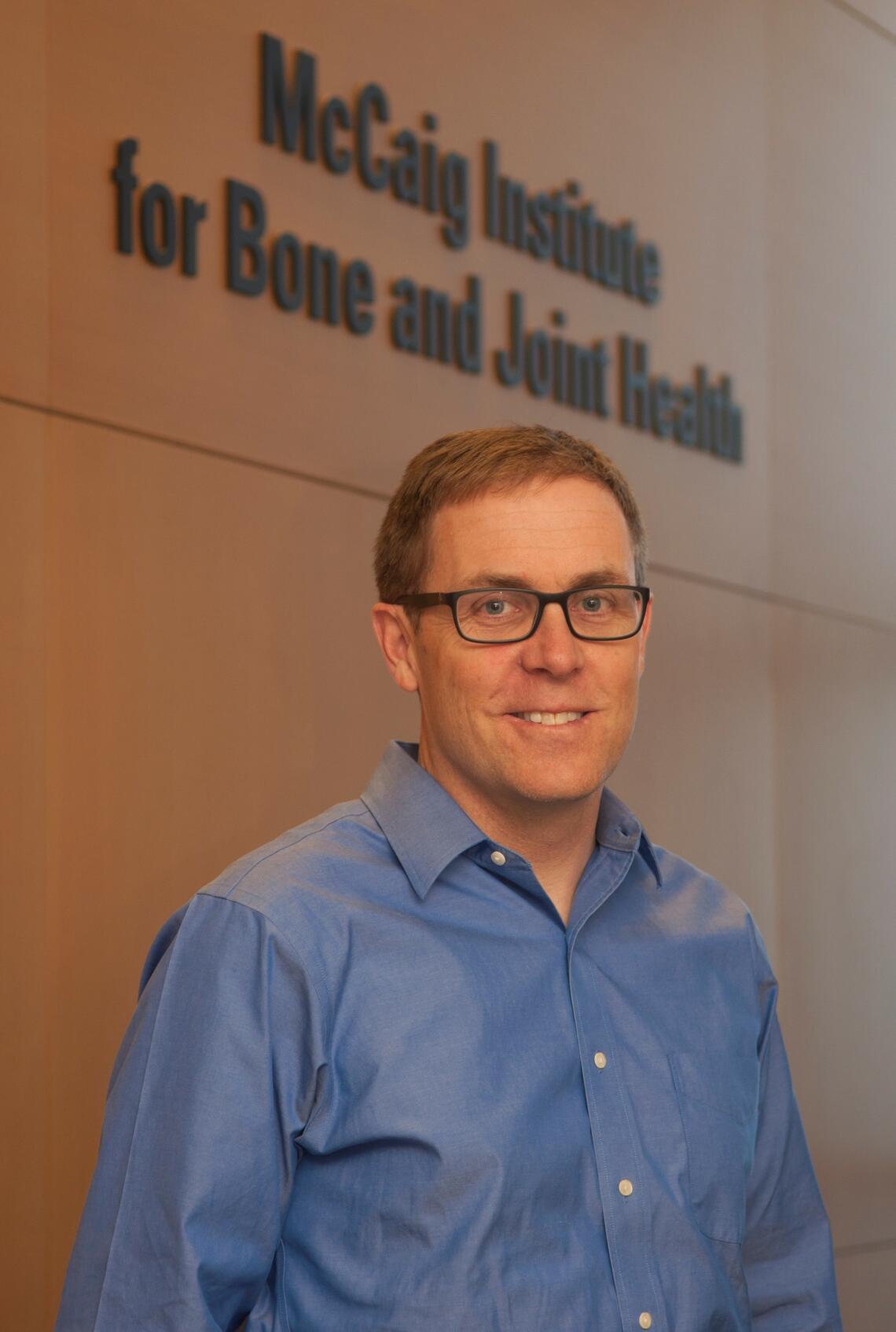 Dear McCaig Institute members,
I am writing to let everybody know that I'll be stepping down as Director of the McCaig Institute for Bone and Joint Health at the end of this year.
It has been an honour and pleasure to serve as director for the past eight years, and I'm proud of our many achievements. We have continued to grow our collegial atmosphere, encouraged many new multidisciplinary collaborations, and expanded the Institute's profile in Calgary and beyond. As I look back at this photo taken at the beginning of my tenure I realize how time flies – a few wrinkles later, I think we have established an incredible community of faculty, staff, and students, dedicated to improving bone and joint health. I am proud of our collaborative environment, and I look forward to continuing my research career here and contributing to the success of the Institute. In fact, one of my priorities will be leading a Canada-wide bone health research network called OsNET, based at the University of Calgary and in collaboration with co-leads Dr. Angela Cheung and Dr. Suzanne Morin.
Additional updates regarding the selection process for a new director, to be effective January 1, 2024, will be shared in the coming weeks. My early notification was intentional to ensure a smooth leadership transition and I believe we have many options for an exceptional successor within our ranks to support the Institute's continued growth and success.
Thank you all for being such a great group to work with and I hope my time as director has helped set the institute up for a strong future.
Sincerely, 
Steve
With the announcement of the selection of a new director for the McCaig Institute for Bone and Joint Health at the end of this year, five representatives have been elected to serve on the hiring committee: three McCaig Institute faculty members: (a full professor, an associate professor and an assistant professor) along with two McCaig Institute trainees (graduate students or postdoctoral fellows).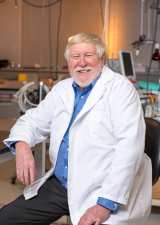 Dr. Dave Hart
Dr. Dave Hart, a seasoned member of the McCaig Institute, has served on the Executive Committee for more than eight years. Familiar with the strategic direction of the institute, Dr. Hart has held positions of significant importance, including the Scientific Director and Bone and Joint Health Strategic Clinical Network. 
Dr. Hart is looking for someone who can be both an excellent consensus builder with the broad membership of the McCaig Institute and a visionary who can motivate the current and recruited new members to take advantage of opportunities and focus on what "could be" and not be satisfied with what is. He asserts that mobility is a cornerstone of health across multiple organ systems. This understanding uniquely positions the institute to foster partnerships, not only with other CSM Institutes, but also other faculties, as well as other institutions in Canada and beyond, allowing the Institute to tackle complex issues and problems in health. Dr. Hart will be looking for a director who can move the McCaig Institute forward in such an environment. 
Faculty - Associate Professor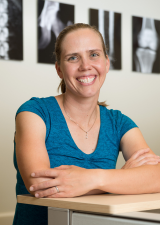 Dr. Sarah Manske
Dr. Sarah Manske, a researcher in the Department of Radiology, is well-regarded for her active role within the institute and her ability to collaborate across various faculties. Her work, in conjunction with clinical members, amplifies the impact of her research. As much as she values her research, Dr. Manske also understands the need for a supportive and productive research and training environment.  
Looking ahead, she envisions a leader for the McCaig Institute who embodies several important qualities. This includes a commitment to persistently uphold the success of established initiatives, such as the MoJo facility, while maintaining the positive outcomes that have been achieved in the past. They should also be forward-thinking, ready to utilize the potential of new faculty members and create fresh opportunities for growth and advancement. Equally important is the ability to foster collaborative relationships both within and outside the institute, through active listening and partnership-building, to ensure the institute's continued prosperity. 
Faculty - Assistant Professor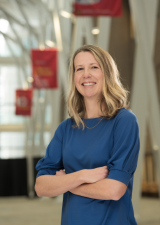 Dr. Leigh Gabel
Dr. Leigh Gabel has been an integral part of the McCaig Institute for the last six years. Initially joining as a trainee, she now holds a faculty position within the Faculty of Kinesiology. Professional development and social events organized by the institute and the McCaig Trainee Committee were pivotal during her years as a trainee for creating a sense of belonging at the University and helping establish her research community.  
Dr. Gabel envisions a candidate who recognizes trainees as the heart and soul of the Institute. She advocates for a leader who appreciates the value of building upon existing trainee initiatives. These include summer studentships, seminar series, research days, and social gatherings that nurture a sense of community and cultivate future leaders in the fields of science and medicine.  
If selected as a committee member, she would seek a new leader who continues to nurture opportunities to strengthen bridges between basic and clinical science with clinical practice. She envisions a new leader who plans to develop capacity in community and patient engagement. She hopes that the new leader can help shape the institute's future research directions through initiatives such as a patient advisory board and/or community advisory panel.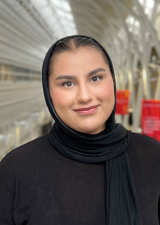 Daniyya Chaudhry
Daniyya Chaudhry, an MSc student working in the Schneider lab, proudly serves as the McCaig Trainee Communication Representative and co-host of the McCaig trainee podcast. Through the podcast, Daniyya's aim is to spotlight social issues within academia, providing invaluable insights from students, staff, and Principal Investigators into areas where the institution can improve. In this role she has learned the value placed on a leader that can drive purposeful change. Daniyya expresses confidence in her ability to effectively represent all sectors of the institution. Her experience in clinical research equips her with practical insights, allowing her to bridge the theory-practice gap and integrate the patient perspective. 
Daniyya believes that it is essential to have a director with a clear vision for tangible growth within our institute. Amplifying marginalized voices and fostering inclusivity are values that she holds dear. She advocates for the integration of research and practice, ensuring that our work contributes to patient-centered outcomes. She believes that it is crucial for the director to recognize the importance of practicality in implementing change and be willing to seek help from the groups most affected by it. She advocates for collaborations as they offer significant benefits.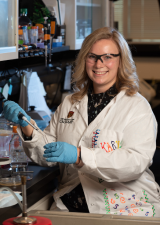 Karys Hildebrand
Karys Hildebrand is a dedicated MD/PhD student in the Monument lab. Having served as the McCaig Trainee Committee co-chair, Karys has experienced first-hand the transformative leadership within the McCaig Institute. She is driven to ensure that this high standard of leadership continues to inspire and nurture future trainees, as it has done for her. Karys holds the belief that an effective leader should value all researchers within the institute, irrespective of their level.  
She advocates that the institute's director should be approachable and kind, fostering a supportive environment where trainees feel comfortable to engage in open communication. She envisions a director who is eager to work collaboratively with the trainee committee to create an unparalleled training environment. In addition to these qualities, Karys will be seeking a director whose research aligns with the McCaig Institute's mission statement. This mission focuses on the interdisciplinary exploration of prevention, diagnosis and treatment strategies for bone and joint diseases. Furthermore, she is committed to finding a leader who will actively work to build and maintain relationships between clinicians, scientists, and engineers. Karys believes that such a leader will not only elevate the standard of research conducted but will also enhance the implementation of strategies. 
Scientific Director Job Posting
Scientific Director, McCaig Institute for Bone and Joint Health, Cumming School of Medicine
Interested individuals are encouraged to submit an application online via the 'Apply Now' link HERE. Please be aware the application process allows for only four attachments. Your four attachments should be organized to contain the following (which may require you to merge documents such as publications):
• Cover letter and curriculum vitae
• Statement of research interests
• Statement of administrative philosophy, academic goals and commitment to EDIA
• Names and contact information of three (3) references
Questions regarding this opportunity should be addressed to:
Dr. Gerald Zamponi
Senior Associate Dean (Research)
zamponi@ucalgary.ca
Application deadline: August 31, 2023